Sorry! This job is no longer available to apply.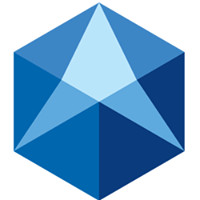 Portfolio Monitoring Unit Assistant (Head Office)
Allowing position for
All
Prefer Candidate
Education Level : Degree
Gender : Male/Female
Prefer Experience
Experience Level : Associate
Experiences : 1 - 2 years
Salary Information
Salary Type : Monthly
Salary : Negotiate
Job Description
- Branch Performance Report
- Gather and organize data to prepare portfolio and other credit management reports and supply to all stakeholder.
- Assist in preparing loan consolidation reports in daily, monthly, quarterly and annually basis for monitoring credit performance such as loan productivity and quality.
- Assist in monitoring the compositions of loan portfolio exposure, analyze trends, review limits and report to higher authorities.
- Assist in set and revise monthly, quarterly , annual loan target plan or projection plan to all branches including projection of borrower, portfolio outstanding , disbursement , loan collection , portfolio at risk … etc.
- Assist in Monitoring and following up branch performance to keep them on track to the right direction and carry out independent evaluation of loan requests from all branches and recommend for approval.
- Cooperate with Marketing Department in facilitating the preparation or revision of annual portfolio growth plan, branch loan target plan.
- Capacity Development
- Assist in preparing and delivering training materials and train both new recruited and existing employees on credit policies, procedures, loan assessment, delinquency management and solving default.
- Identify the training needs of the existing employees to improve the effectiveness of their performance.
- Take part in identifying KPI for performance evaluation of credit personnel for including but not limited to probationary review, annual evaluation, and rewarding evaluation.
- Constantly improve skills and knowledge to cope with the company's expansion.
Recruitment Involvement
- Help (deputy) head of Credit department identify staffing need in the department and for branches.
- Participate in the process of recruitment and selection of Credit staff.
- Reporting and Others
- Prepare necessary reports as practical control and as required by management, auditors, and other stakeholders.
- Assist in Meeting schedule of Credit Dept;.
- Perform other tasks as required by managers.
- Be willing and ready to contribute and assist where needed.
Job Requirement
- At least Bachelor's degree in accounting, finance, banking, or business administration or equivalent.
- Proficient in Myanmar Language
- Being able to communicate well in formal English (writing, speaking, and listening)
- Practical Experiences and Skills
- At least one year experience in financial or banking industry of credit field.
- At least one-year experience in credit field.
- Good Communication, interpersonal and problem solving skills.
- Be Computer Literacy-MS Office, MS outlook and Advance MS Excel.
- Ability to initiate and prioritize multi-tasks.
- Be Honest, Flexible, hardworking, able to work under pressure and willing to travel
- Be well-organized and a good starter
- Emotional and Physical Demands
- Good emotional quotient
- Be self-motivated
- Good willpower
- Be healthy and strong
- Be well-dressed or well-groomed
Benefit
Reward for over performance.
More jobs from similar job functions
More jobs from similar job industries