Sorry! This job is no longer available to apply.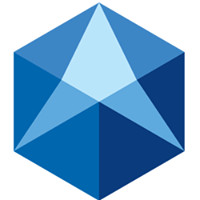 Credit Control Unit Assistant (Head Office)
Allowing position for
All
Prefer Candidate
Education Level : Degree
Gender : Male/Female
Prefer Experience
Experience Level : Associate
Experiences : 1 - 2 years
Salary Information
Salary Type : Monthly
Salary : Negotiate
Job Description
- Credit Risk Management
- Assist in development of policies, procedure and guideline in managing lending process on customer selection, loan assessment, disbursement, monitoring and collection and conduct the internal control to make sure that all credit operations are compliance.
- Assist in conduct of site branches inspection in the area of loan operations especially loan assessment, delinquency loan management, documentation and others.
- Temporary in charge of any of branch credit personnel in the case of absent of the responsible people especially branch manager and chief loan officer.
- Credit Performance Management
- Assist in provide coaching and feedback to the poor performance by helping to develop a strong performance culture and professional work ethic.
- Assist in development of performance assessment tool in order to evaluate branch performance in the purpose of giving recognition or feedback.
- Support branch staffs of credit function such as Loan Officer and Chief Loan Officer in performing their duty.
- Capacity Development
- Assist in participate in training on how to set loan target plan and performance assessment to branch managers, CLO, DCLO and or others related staff.
- Assist in provide training to new recruit staffs on credit policies, procedures, loan assessment and delinquency management to ensure staffs are knowledgeable and skillful.
- Recruitment Involvement
- Help (deputy) head of Credit department identify staffing need in the department and for branches.
- Participate in the process of recruitment and selection of Credit staff.
- Reporting and Others
- Prepare necessary reports as practical control and as required by management, auditors, and other stakeholders.
- Assist in Meeting schedule of Credit Dept;.
- Perform other tasks as required by managers.
- Be willing and ready to contribute and assist where needed.
Job Requirement
- At least Bachelor's degree in accounting, finance, banking, or business administration or equivalent.
- Proficient in Myanmar Language
- Being able to communicate well in formal English (writing, speaking, and listening)
- At least one year experience in financial or banking in industry of credit field.
- Good Communication, interpersonal and problem solving skills.
- Be Computer Literacy-MS Office, MS outlook and MS Excel.
- Ability to initiate and prioritize multi-tasks.
- Be Honest, Flexible, hardworking, able to work under pressure and willing to travel
- Be well-organized and a good starter
- Emotional and Physical Demands
- Good emotional quotient
- Be self-motivated
- Good willpower
- Be healthy and strong
- Be well-dressed or well-groomed
Benefit
Reward for over performance.
More jobs from similar job functions
More jobs from similar job industries