Sorry! This job is no longer available to apply.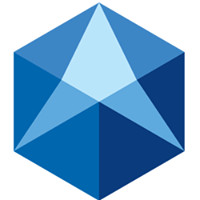 Admin Assistant (Head Office)
Allowing position for
All
Prefer Candidate
Education Level : Degree
Gender : Male/Female
Prefer Experience
Experience Level : Associate
Experiences : 1 - 2 years
Salary Information
Salary Type : Monthly
Salary : Negotiate
Job Description
-To maintain the office premises and equipment.
-To perform administrative duties such as filing, typing, copying, binding, scanning etc.
-To purchase the materials concern with admin department supply to organization.
-Conduct in foreigner employee visa apply/extension and list in immigration department.
-To assist with the general administration of work with admin team.
-Supervise vehicle control and maintenance, check vehicle usage.
-To organize travel arrangement for employees and transport them to destined locations if required.
-To complete as necessary such reports and returns as may be required.
Job Requirement
- Any graduates.
- Minimum 1 year experience in related field.
- Computer literate.
- Ability to communicate effectively at all levels within an organization.
- Able to work as part of the team.
- Able to speak English, Burmese and Japanese is an advantage.
Benefit
Reward for over performance.
More jobs from similar job functions
More jobs from similar job industries